Aleksandar Radosavljevic
PhD Candidate
Doctoral Program in Plant Biology and Conservation, Northwestern University and Chicago Botanic Garden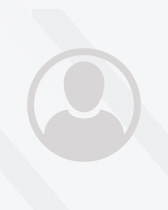 Major adviser: Patrick Herendeen, PhD
Research: Systematics and Biogeography of the pantropical genus Cynometra (Leguminosae)
Research Interests: Systematics and biogeography of Fabaceae, species distribution modeling, community assembly and biodiversity, floristics of the Guiana Shield, education and conservation
Email: aleks.rado@u.northwestern.edu
Current Research
My current research is focused on a systematic and taxonomic revision of the legume genus Cynometra L.  While recent work has made progress in elucidating the relationships among the tribes, subtribes and some genera of caesalpinoid legumes, there has been little attention paid to species-level relationships of many taxa. Cynometra (80-90 species globally, ca. 23 in the neotropics), is of particular interest due to its wide geographic distribution. While many clades in the tribe Detarieae show intergeneric disjunction, there are fewer examples of intra-generic disjunctions and Cynometra is one of the few distributed pantropically.  Although the genus has been treated in regional floras and monographs, there has been no comprehensive monograph and no attempt to reconstruct a species level phylogeny using molecular data. Inter- and intra-generic relationships remain cryptic. I will use molecular data to develop a framework phylogeny of the neotropical species of Cynometra in order to infer species-level relationships, perform taxonomic revisions, and understand the historical biogeography of the genus.  Further, if I can obtain adequate occurrence records, I will use GIS based climatic niche models to test hypotheses regarding biogeography and niche evolution in the group. 
Grants/Awards
2011  PBC Graduate Student Research Award
2013  Botanical Society of America's Lawrence Memorial Award
2013-14 Smithsonian Curatorial Graduate Fellowship
2014-15 Smithsonian Curatorial Graduate Fellowship 
2015 Garden Club of America Award in Tropical Botany
2015 NSF Doctoral Dissertation Improvement Grant
Publications
Soley-Guardia, M., A. Radosavljevic, J.L. Rivera and R.P. Anderson. 2014. The effect of spatially marginal localities in modeling of species niches and distributions. Journal of Biogeography, 41: 1390-1401.
Radosavljevic, A. and R.P. Anderson. 2013. Making better Maxent models of species distributions: complexity, overfitting and evaluation. Journal of Biogeography DOI: 10.1111/jbi.12227. http://onlinelibrary.wiley.com/doi/10.1111/jbi.12227/abstract
Back to top