Colby Witherup
PhD Candidate
Graduate Program in Plant Biology and Conservation Northwestern University and Chicago Botanic Garden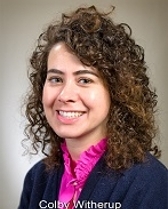 Major adviser: Norman Wickett, PhD
Research Interests: evolutionary theory, natural selection, polyploidy, comparative genomics, artificial selection
Email: ColbyWitherup2008@u.northwestern.edu
Current Research
I use comparative genomics and genetics to answer questions about how natural selection guides evolution. I am interested in the possibility of selection on meiosis and related genes in pre- and post-polyploid populations.
Past Research
Regional crops that are cultivated in traditional agroecosystems face unique and complicated selection pressures from both intentional and unintentional sources. Selection pressures can include seed choice, propagation trends, introgression from wild relatives, and local market demands. In many developing countries, war, deforestation, and natural disasters add significant pressures on crop gene pools. In addition, lack of research and monitoring of genetic resources means that government and business initiatives focused on crop improvement may not prioritize the preservation of genetic diversity.
My Masters research investigated reported changes in genetic diversity of Jackfruit (Artocarpus heterophyllus) in Bangladesh. Jackfruit is a monoecious tree in the Moraceae family that produces the world's largest tree-borne fruit structure. It is a major economic crop throughout Southeast Asia. It is the national fruit of Bangladesh, a country whose natural areas are severely threatened by overpopulation and climate change. In Bangladeshi villages, jackfruit trees are grown in almost every yard, as well as in schoolyards, public forests, and urban parks. My work developed molecular markers for jackfruit, quantified existing diversity of Bangladeshi jackfruit, and examined possible sources of diversity changes using a combination of genetic and ethnobotanical data.
Honors and Awards
2017 Botanical Society of America Graduate Student Research Award
2017 American Society of Plant Taxonomists Graduate Student Research Grant
2017 Accepted to the 2017 International High Performance Computing Summer School held this year in Boulder, CO
 
2011 Honorable Mention, National Science Foundation, Graduate Research Fellowship Program
2010 Plant Biology and Conservation Travel Award, Chicago Botanic Garden
2010 Dr. John N. Nicholson Fellowship, Northwestern University
2010 Rogers McVaugh Graduate Student Research Grant, American Society of Plant Taxonomists
2010 Plant Biology and Conservation Research Award, Chicago Botanic Garden
2009 Alumnae of Northwestern University Fellowship
2009 Shaw Fellowship for Plant Biology and Conservation, Chicago Botanic Garden
2007 Natural/Cultural Resources Intern, Apostle Islands National Lakeshore, Wisconsin
Publications and Presentations
Witherup, C.E., N. Zerega, and M.I. Zuberi. 2011. Measuring and preserving diversity in a Bangladeshi food crop: Jackfruit (Artocarpus heterophyllus, Moraceae). Oral presentation at Botany 2011, St. Louis, MO, July 11, 2011.
Witherup, C., D. Ragone, T. Wiesner-Hanks, B. Irish, B. Scheffler, S. SImpson, F. Zee, M.I. Zuberi, N.J.C. Zerega. 2013. Development of microsatellite loci in Artocarpus altilis (Moraceae) and cross-amplification in congeneric species.Applications in Plant Science 1(7): 1200423.
Witherup, C. Genetic Diversity of Bangladeshi jackfruit, Northwestern University MS Thesis, June 4, 2012.
Links
Back to top