Kristen Manion
MS student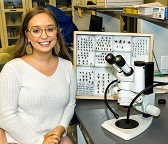 Major adviser: Stuart Wagenius, PhD
 
Research interests: Conservation biology, community ecology, plant-pollinator interactions, tallgrass prairie, restoration ecology
Email: kristenmanion1@gmail.com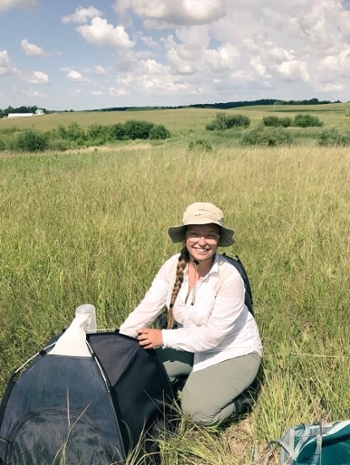 Current research: Broadly, my research questions explore how land use and habitat fragmentation impact bee communities. In the tallgrass prairie, much of the remaining natural habitat has been highly fragmented due to agriculture and development. In many places in the Midwestern United States, less than 1/10th of 1% of the tallgrass prairie remains - often along roadsides or in small remnant patches. Bees are the most important and abundant pollinators in the tallgrass prairie. Over 80% of these bees spend part of their life in the ground. We have some knowledge regarding the foraging preferences and behavior of these bees but know very little about the kinds of conditions suitable for bees to build their nests.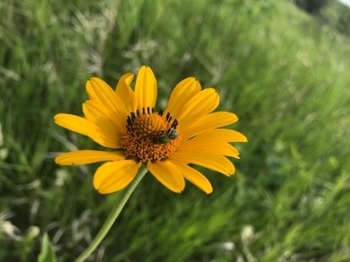 My thesis project explores how land use history and microhabitat influence nesting densities of solitary, ground-nesting bees. I am exploring how common land use types (remnant prairies, prairie restorations, and old agricultural fields) and soil and vegetation microhabitat may influence where bees build their nests. For this project I ask the following questions:
Question 1: Does nest density differ by land use history (prairie remnants, restorations, and old fields)?
Question 2: Is there a relationship between microhabitat (vegetation and soil) and nest density?
Question 3: Do the foraging and nesting bee communities differ? If so, how?
 Grants and awards:
Sigma Xi, Grants-in-aid of Research Award ($1,000)
Prairie Biotic Research, Small Grants Award ($1,500)
Plant Biology & Conservation, MS Research Award ($1,500)
Shaw Research Fellowship, PBC ($34,000)
Back to top