Robert Hevey
PhD Student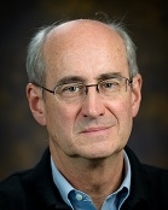 Major adviser:  Pati Vitt, PhD           
Research: Tolerance range determination of Lespedeza spp.
Research Interests: Seed ecology, climate change; restoration ecology; plant migration; invasive species
Email: roberthevey2011@u.northwestern.edu
Current Research
My research investigates dormancy, germination and seedling establishment of two native bush clovers (
Lespedeza capitata and L. virginica
).  Extensive laboratory trials will explore dormancy break and germination across temperature gradients.  Germination trials will be conducted using a variety of plating mediums and seedling establishment will be conducted using soils of various attributes.
Back to top