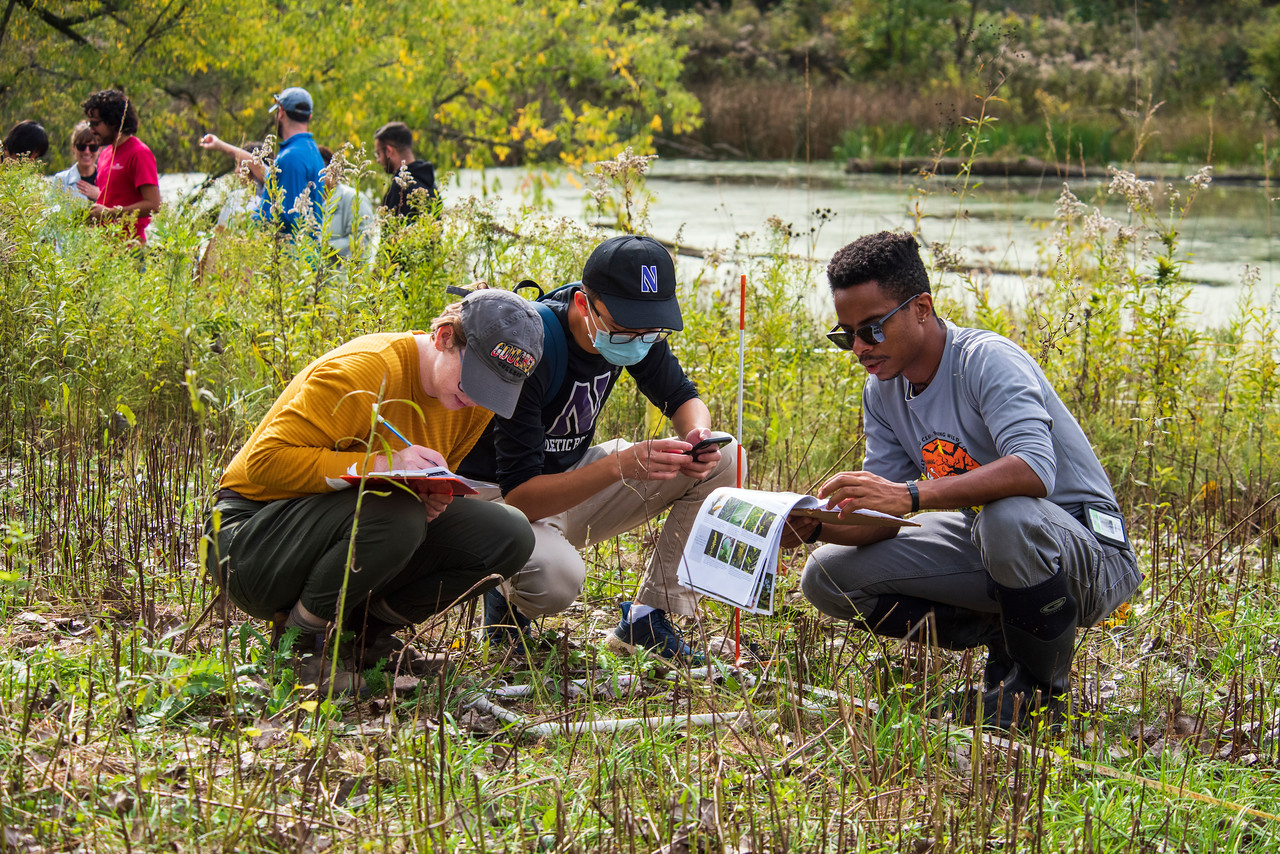 Prospective Students
Thank you for your interest in our program!  
Applying to Graduate School is an exciting yet potentially stressful time. The PBC program has put together some information to help make this process as smooth as possible. If you are interested in the Ph.D. or MS thesis research track and have already identified faculty with whom you are interested in working, we suggest you email them directly (see below for tips). If you are still exploring options, you can explore ongoing research of faculty, to determine with whom you may be interested to work, and then reach out to them and their students with questions. Finally, it is not unusual to be in touch with several prospective faculty mentors as you narrow your interests for graduate study – our goal is for you to find the best fit. 
Check out Northwestern University's Introduction to Graduate Education program
Check out this flow chart to help as you consider options for graduate school.

When should you start reaching out? Anytime is good, but late summer/early fall is a great time to reach out to potential programs and mentors. We recommend getting in touch at least two weeks before the application deadline to give plenty of time to start discussions with potential mentors or to simply learn more about the program.  However, if it is already within two weeks of the deadline, please do not hesitate to reach out or apply!  

 If you are emailing a faculty member for the first time, here are things to consider including in a brief email to a prospective mentor:
Provide your name and current position
State what degree program you are interested in and when you'd like to start
Explain why you are interested in the PBC program
Explain why you are interested in the faculty's research
Ask to set up a time to talk on the phone if they are accepting applicants
You will need to submit a CV/resume if you decide to apply. It should include your academic background (degree, major, school, and year of graduation/or anticipated year of graduation), relevant professional experience, and a list of skills. Although not required, you can list any of the following that applies: previous research experience (e.g., REU programs, internships, research assistant positions) or scientific communications (e.g., peer-reviewed publications, reports, blog posts, etc.). Check out this link for further instructions on how to create an informative CV: Building a curriculum vitae as an undergraduate student
Applying to the Plant Biology and Conservation Program
Students apply to the program through Northwestern University and take their courses at both NU and CBG with faculty from both institutions. Students use research facilities at the Plant Conservation and Science Center at CBG. 
Application deadlines:
Ph.D.: December 1, 2023
MS (thesis-based): February 15, 2024
MS (internship-based): Applications will be reviewed beginning February 15, and reviews will continue through April 30, 2023. Admissions are on a rolling basis.
 Combined Degree (BS/MS): Accepting applications for Fall, Winter, and Spring. Please contact us for application deadlines. 
Back to top