Alicia Foxx
PhD Student
Graduate Program in Plant Biology and Conservation Northwestern University and Chicago Botanic Garden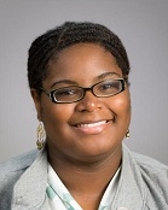 Major adviser: Andrea Kramer, PhD
Research interests: Plant coexistence, Intraspecific variation, Phenotypic plasticity, root biology, restoration ecology
Email: aliciafoxx2014@u.northwestern.edu
Current Research
One of the central issues facing plant community restoration in the Western United States is how to select plant material for successful establishment of native plants.
Plant restoration in the west is plagued by several issues including drought that leads to mortality; habitat disturbance that harms native plants; and competition from invasive species like cheatgrass (Bromus tectorum) which forms dense lawns and promote wild fires.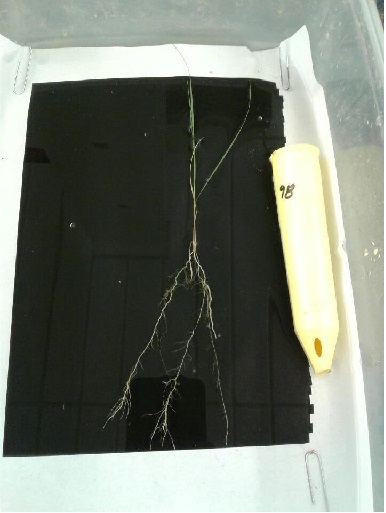 To assess ecological aspects of species used in restoration, my dissertation uses greenhouse and growth chamber settings to address how plant root characteristics differ based on the population that a plant comes from. Also, how competition and population source impacts plant characteristics like the shape of the root system, and how the intensity of root competition compares to shoot competition. I have also explored how plastic responses from competition between native and invasive species future competitive dynamics with plants of the same species.
The results of these studies can help inform native plant material selection from a belowground trait perspective.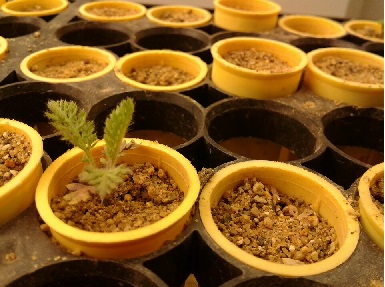 Publications:
Peer Reviewed
Foxx, A., Barak, B., Lichtenberger, T, Richardson, L., Rodgers, and Williams, E. 2019. Evaluating the prevalence and quality of Conference Codes of Conduct. Proceedings of the National Academy of Sciences. https://www.pnas.org/content/early/2019/07/02/1819409116
Hintz L., Eshleman M., Foxx A., Wood, T., and Kramer A. 2016. Population Differentiation in Early Life History Traits of Cleome lutea var. lutea in the Intermountain West. Western North American Naturalist 76(1): 6-17.    
Technical Summaries
Foxx, Alicia; Kramer, Andrea T. 2015. Propagation protocol for production of Propagules (seeds, cuttings, poles, etc.) Cleome lutea Hook. Seeds Chicago Botanic Garden - Research Glencoe, Illinois. In: Native Plant Network. URL: http://NativePlantNetwork.org (accessed 2017/11/09). US Department of Agriculture, Forest Service, National Center for Reforestation, Nurseries, and Genetic Resources.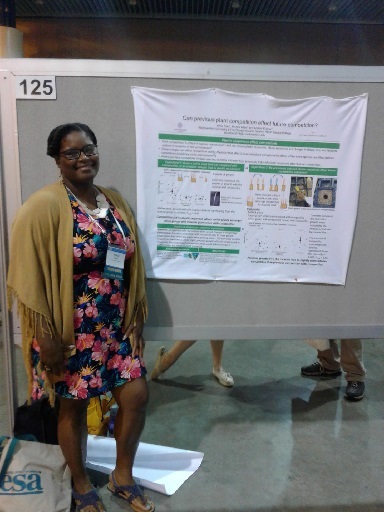 Conference Presentations:
| | |
| --- | --- |
| 2018 | Exploring the role of plastic responses in competitive intensity and coexistence;    Ecological Society of America |
| 2017 | Competitive intensity among and between seedlings: what do the roots tell? National Native Seed Conference, Washington, D.C., USA. |
| 2016 | Impact of intraspecific variation in root traits of a perennial grass on competitive outcomes. Black Graduate Student Association Conference. Chicago IL, USA. |
| 2015 | Does number of lateral roots in Elymus elymoides populations vary and influence competitive outcomes with cheatgrass? National Native Seed Conference, Santa Fe, NM, USA. |
| 2014 | Intraspecific variation in Elymus elymoides root traits and its influence on competitive outcomes; Botanical Society of America Conference. Boise, ID, USA. |
|   | Variation in Intraspecific Root Traits of Elymus elymoides & Implications for water stress tolerance and competition; Colorado Plateau Native Plant Program. Rio Mesa, UT, USA. |
| 2012 | The Impact of Weed Competition - Preliminary Studies. Associated Colleges of the Chicago Area Symposium. Elmhurst, Illinois. |
Mentoring:
| | |
| --- | --- |
| 2018 | Lake Forest College Internship mentor, (Anissa Loyola) |
| 2018 | High school science fair project mentor (Raymond Diaz) |
| 2017 | NSF REU mentor (Brooke Allen; North Central College) |
|   | College First program, Chicago Botanic Garden high school mentor (Giovanie Lanzo) |
| 2016 | Mentor Matching Engine. "Water pollution & plants" (Breanna Giametta) |
|   | Mentor Matching Engine. "Effect of 'Mars' Soil on Earth Crops" (Elise Miedlar) |
| 2015 | Lake Forest College Internship mentor (Siobhan Wojcik) |
|   | Y.O.U. Summer Science Club mentor |
|   | Science Club mentor |
| 2014 | NSF REU mentor, (Giselle Varrientos; University of Wisconsin, Platville) |
|   | NSF REU co-mentor, (Lisa Hintz; The Evergreen College) |
|   | Mentor to grade school student volunteer (Grace Guarraia) |
| 2013 | Lake Forest College Internship mentor (Osja Brinson) |
Community Service & Volunteer service:
| | |
| --- | --- |
| 2017 & 2019 | The Night Ministry toiletry kit project for homeless LGBTQ+ youth |
| 2019 | Native plant garden at McManus (Northwestern University) |
| 2018 | Evanston Scholars panel participant on graduate school |
|   | Purple Pantry food distribution volunteer for low income students |
|   | Science Festival activity lead on molecules |
| 2017 | Session moderator at the National Native Seed Conference; Washington, DC |
| 2016 | Stellar Girl Program Presentation to young girls on research |
|   | Invasive plant removal service project volunteer |
|   | STEAM designed and executed art x science activities for students |
|   | Volunteer tree removal, Somme Woods, Cook County Forest Preserve |
|  2013 & 2015 | Invited outreach speaker at Elmhurst College |
| 2015 | Science Fair Judge; McCutcheon Elementary School |
| | Seed cleaning volunteer, LaBagh Woods Forest Preserve, Cook County, IL |
| | Invited outreach speaker at Elmhurst College  |
| 2014 | Firewise: Botany in Action brush removal, Idaho Botanic Garden |
| | New Life for Old Bags service project plastic bags to beds for homeless |
| 2013 | World Environment Day seed and invasive species demonstration |
Commendations, Fellowships, & Grants:
| | |
| --- | --- |
| 2013; 2018; 2019 | Grad Housing Assistant Excellence Award; Northwestern Residence Life |
| 2018 | Plant Biology and Conservation Travel Award |
| 2018 | Elmhurst College American Dream Fellowship; Honorary Fellowship |
| 2017 | Plant Biology and Conservation Research Award |
| 2016 | Black Graduate Student Association's 19th Annual Conference. Second place award for best poster |
| 2014-19 | Plant Biology and Conservation Fellowship |
| 2014 | Plant Biology and Conservation Travel Award |
|   | Plant Biology and Conservation Research Award |
| 2012-13 | Robert D. Hevey and Constance M. Filling Fellowship |
| 2012 | Inaugural James F. Berry Biology Chairperson's Award; Elmhurst College |
Back to top