Lucas Chamberlain
MS student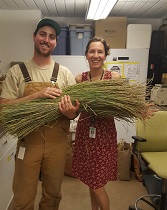 Major Advisor: Louise Egerton-Warburton, Ph.D.

Research: Can perennial polycultures improve soil health in our agroecosystems?

Research Interests: soil ecology; arbuscular mycorrhizal fungi; soil health; soil carbon; perennial crops

Current Research: Quantifying soil carbon sequestration following the conversion of an abandoned field to sustainable agriculture.
Agroecosystems provide vital economic, cultural and ecological services. However, depletions of soil organic carbon (SOC) from land-use leaves soils susceptible to the cascading effects of degradation such as erosion and a reduced capacity to support life. Soil degradation threatens economic and environmental sustainability as well as food security. KernzaÔ, a perennial grain developed by The Land Institute (Salina, KS), has shown to 'build soil health' through perennial ground cover and extensive root development, which may nurture the biological interactions that drive SOC accrual. However, our understanding of Kernza's ability to 'build soil health' in the context of recently converted land remains limited.

To investigate, an abandoned (>50 years) field in Mettawa, IL was converted to an experimental agroecosystem. Six crop treatments (Kernza, Kernza + Alfalfa, Wheat, Forage Grass, Mesic Prairie mix and Fallow) were planted in a random block design. Comparisons of biological and physiochemical indicators of SOC accrual were made between treatments. These measurements also served as a baseline for future research.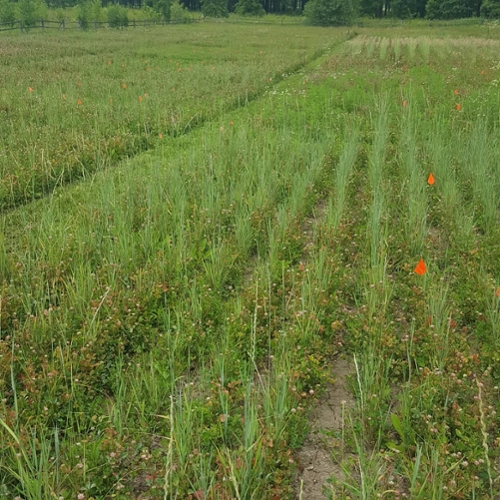 In the first year of growth, we found that SOC accrual in micro- and macroaggregates, microbial biomass or as bulk SOC did not differ significantly among treatments. However, we found that levels of root colonization by arbuscular mycorrhizal fungi (AMF) and saprophytic fungi differed significantly among treatments. AMF abundance was highest on Kernza roots than other treatments, while saprophytic fungi was highest under Prairie treatments. Because AMF are key to SOC accrual and saprophytes to C cycling, these results suggest that crop treatment may affect abundance of beneficial soil organisms and thus, may have broader implications for soil C management in agroecosystems. In other words, farmers may opt for cropping regimes that 'play nice' with soil organisms responsible for C storage to improve soil health and ensure food security.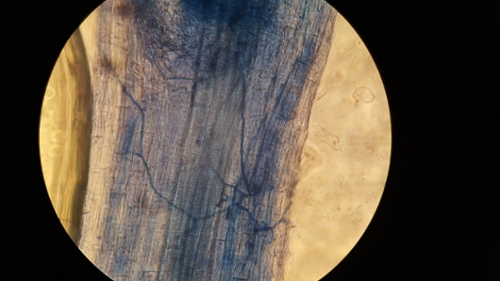 Awards:
 
Northwestern Research Fellowship Grant ($25,000)
Northwestern Plant Biology and Conservation Research Award 2019 ($750)
Northwestern Plant Biology and Conservation Research Award 2018 ($750)
Department Travel Award (2013-2014)
Back to top