Taran Lichtenberger
MS student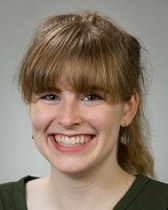 Major advisor: Andrea Kramer, PhD
Research Interests: Science Communication, Restoration Ecology, Intraspecific Variation, and Seed Biology
Current Research: Impact of genotypic and functional trait richness on productivity in a priority restoration forb species (Machaeranthera canescens).
Email: TaranLichtenberger2018@u.northwestern.edu
Past projects:
-Micropropagation optimization and functional trait analysis of native Colorado Plateau plant species.
-Seed trait measures and germination for prairie restoration.
-Functional trait diversity in prairie plant species.
-Re-establishment of rare arable plants on agricultural fields.
Publications:
Foxx, A.J., Barak, R.S., Lichtenberger, T., Richardson, L.K., Rodgers, A.J., Williams, E.W., Evaluating the prevalence and quality of conference codes of conduct. PNAS, Published Online. https://doi.org/10.1073/pnas.1819409116
Barak, R.S., Lichtenberger, T.M., Wellman‐Houde, A., Kramer, A.T. and Larkin, D.J., 2018. Cracking the case: Seed traits and phylogeny predict time to germination in prairie restoration species. Ecology and Evolution, 8(11), pp.5551-5562.
Back to top